¡Vamos! Frank Black Plays Detroit Bar Aug. 21
Pixies mainman Frank Black (a.k.a. Black Francis and Charles Michael Kittridge Thompson IV) will play Costa Mesa's Detroit Bar Aug. 21. You can get tickets here.
I'd post a video right about now, but YouTube appears to be broken at the moment.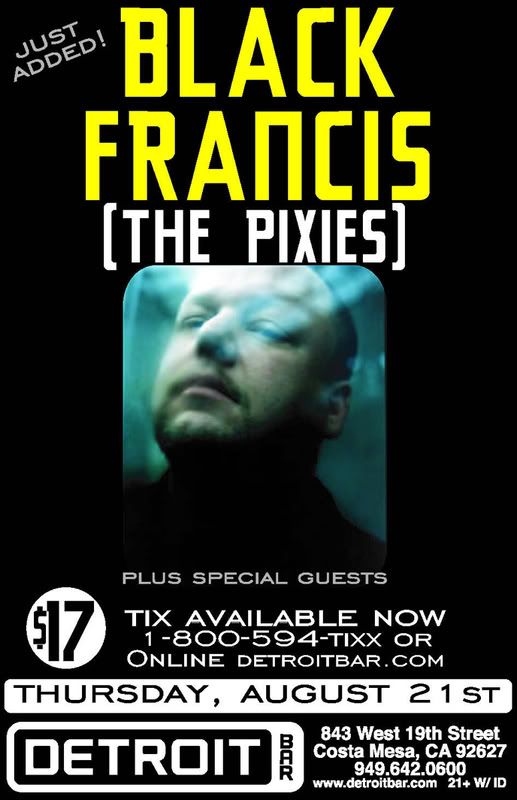 <!­­-- YieldMo Tag­­-->