Ghostland Observatory Sneak Preview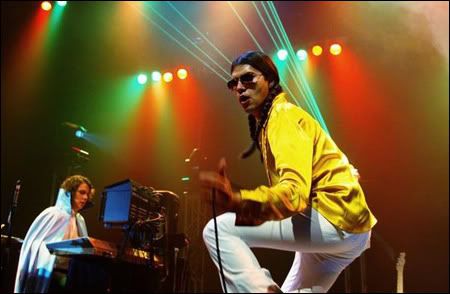 Austin, Texas' Ghostland Observatory are poised to blow up with their Feb. 26 album Robotique Majestique (on their own Trashy Moped label). Here's a track, "Dancin' on My Grave (Let There Be Vinyl Remix)," from that album to whet your appetite for it. Sounds pretty tough and noisy for an indie-dance single.
GO play Henry Fonda in LA April 18 and the Joshua Tree Music Festival May 16.
<!­­-- YieldMo Tag­­-->